FPL6100 - Small Straight Wall BBQ Hut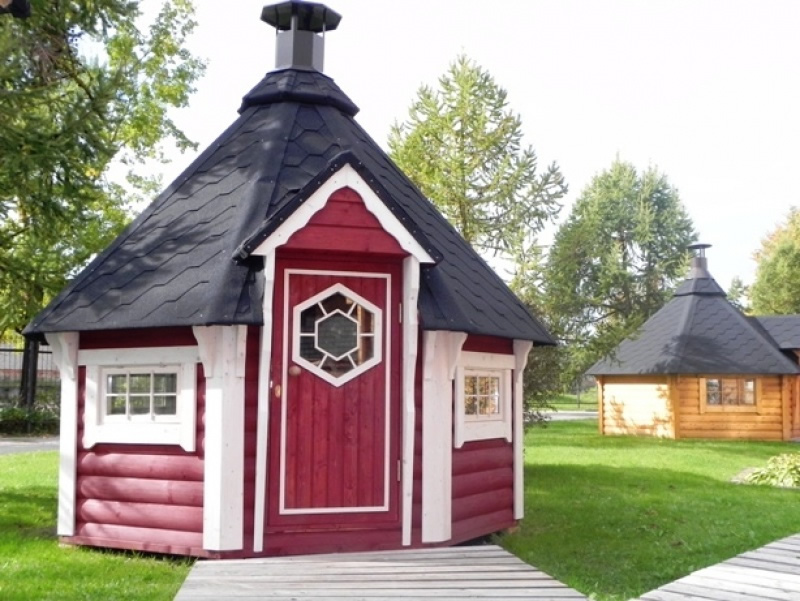 Small 6.9m straight wall BBQ Hut
Straight Wall Barbecue Hut
The 6.9m2 straight wall BBQ cabin comes fully equipped with the following features as standard:
Shape: Octagonal – 8 corners
Inside area: 6.9m²
Total height: 3.22m
Fits 5-10 people
Wall, floor, roof panels
Roof covered with bitumen shingles of your selected color (black, green or red)
Standard inside grill with the cooking platforms and a table around the grill
Luxury set of wooden dishes and flatware
4 double glass opening windows
Doors with a lock and a hexagon window
5 inside benches
Choice of blue of brown cushions for the benches
Please note there are other grill and chimney set options available.
Other additional extra options include:
Grill cover (£40)
Drawers (£100 each)
Reindeer Hides (£160 each)
Three higher grade BBQ unit options available
The shape is originally a traditional Finnish sauna dating back over one hundred years. Nowadays we in the UK are coupling our love of barbecuing and the great outdoors to make this a very popular choice for those with limited space.
6.9m straight wall BBQ Hut, the ultimate in luxurious barbecuing
---
We are a progressive forward thinking company and in-line with our policy of continual development and improvement reserve the right to change specifications, designs and prices without notice.